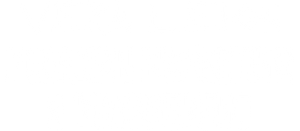 Biography
Vera Leigh began her interest in music at a young age with musical performance and various instrument studies. She underwent a series of training in both Classical and Flamenco Guitar, as well as a focus of studies in music theory, ethnomusicology, and music history. With these interests, she was able to achieve her Associate's Degree in Interdisciplinary Studies of Arts & Humanities with Highest Honors at Folsom Lake College in 2015. From there, Vera Leigh earned her Bachelor's Degree in Music Business from Berklee College of Music as a member of Summa Cum Laude in 2018 and a Master's Degree of the Arts: Music Business from Berklee College of Music in 2021. 
She began her work in the music industry with the mission to help elevate and provide musicians the opportunity for professional, affordable, and reliable representation and business services. Vera Leigh insists on serving her entertainment community members and harboring an environment of non-competitive and fully-collaborative, transparent business. 
Vera Leigh is currently working her next career pursuit as both an Artist Manager and a Booking Agent. If you would like to schedule a consultation meeting with Vera Leigh for one of your projects, please reach out to her here.